Trochoidal Mill




For Aluminum



Trochoidal Mill
Cutting-edge tool design for trochoidal machining, reducing vibration and chatter.
Special chip breakers vastly improve chip evacuation and productivity.
Full slotting possible with slower feed rate.
Perfect performance on difficult-to-cut materials.
Suitable for cutting welded areas.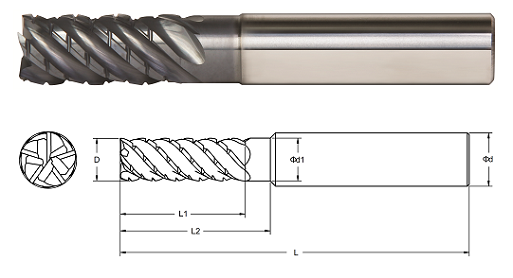 E/M for Aluminium (3FL)
Best performance for aluminium materials
Optimized for aluminum and aluminum alloy performance.
Super-polish treatment on flute for rapid chip evacuation.
Cutting edge treated to prevent initial chipping.